The Dawn of the Space Age.

It was October 5, 1957. A little after midnight at a BBC radio monitoring Station south of London received a strange signal with slow downward drift, having a strange pattern. After rejected any other possibility

The staff was forced to conclude that the signal was coming from an artificial Satellite orbiting the Earth.

The Space Age has Begun.

Contact & QSL Informations

Dimitrios Pallis – SW1JGW My DXCC List new!!!!!!!! 07/12/2008

PO BOX 86051
185 03 PIRAEUS
GREECE

QSL via Direct (preferred) and Bureau. For now Eqsl are not acceptable.

You may also contact with me at my email mc90606@hotmail.com

All QSL Cards will be replied

Communities & Forums

Look at my new online photo album You Can See My antennas, Equipment, Me etc.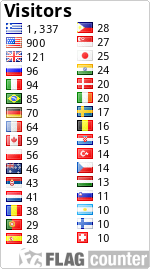 This site was last updated 03/25/09